Okay guys, post up pics of your truck with your year, build number and mod list. I'll start. 2001, #6257 of 6381. Born on 8/15/01...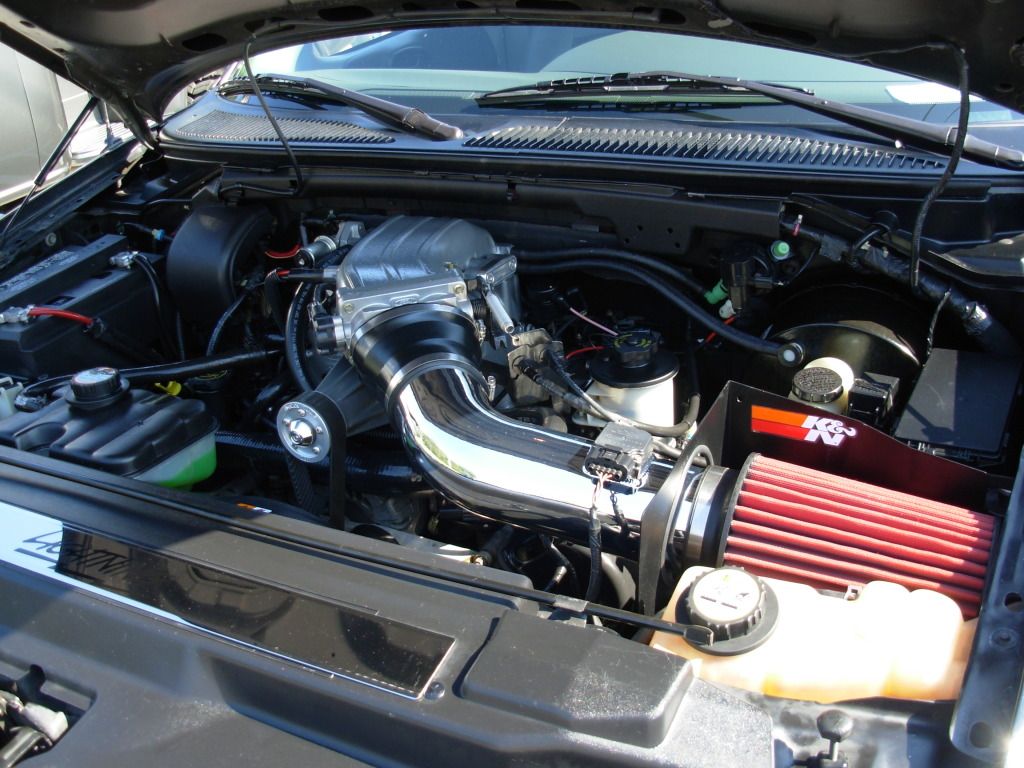 Mod list.
Engine/exhaust-
Ported and polished throttle body
Amazon tuning/Billetflow 2.80/2# upper pulley
LFP 4# quick change lower pulley
Metco pulley snout cover/bolt
AEM Brute Force CAI
LFP oil seperator
LFP EGR delete
Hedman shorty headers with Percy's header gaskets
Modified factory midpipe
Dual Flowmaster 40 series mufflers
Stainless exhaust tips
Brakes/Suspension-
Eibach front coil springs
Hotchkis 2 leaf rear springs
Belltech Nitroactive drop shocks
Energy Suspension poly swaybar bushings and endlinks
Rear lowering shackles
Rotorpros drilled/slotted rotors front and rear
Hawk ceramic brake bads front and rear
18x9.5 American Racing Torque Thrust 2 wheels (discontinued)
Interior/Engine management-
Black carpet
Leather seats with factory SVT inserts retained
Aeroforce Interceptor Scan Gauge in Autometer steering column pod
Tuned by me with Sniper Special Forces tuning software.
Exterior-
Black DEPO SVT reproduction tail lights.